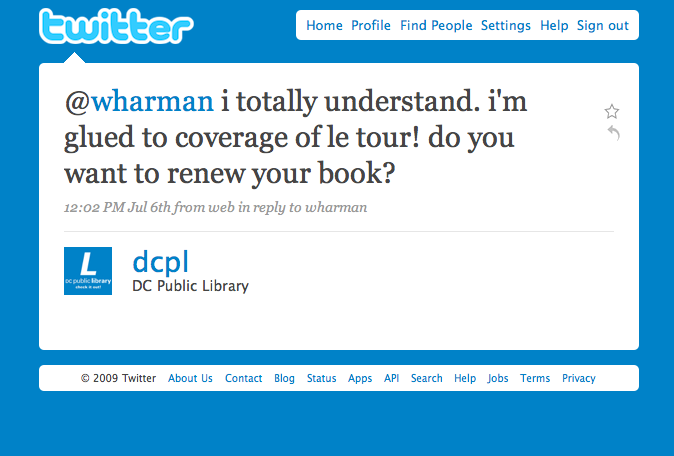 Don't miss this post by Aaron Schmidt:
http://www.walkingpaper.org/2108
On Wednesday afternoons during the Summer outside of the MLK Jr. Memorial Library in Washington DC you will find a table full of friendly librarians talking to the passersby. The librarians also bring out an assortment of library materials to illustrate what's available in the library. It is a great program and I'd like to see it go even further.
Take a look at the images Aaron shares, highlighting some recent tweet conversations that are perfect examples of the possibilities of engaging with users via Twitter.