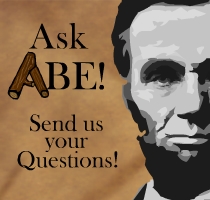 Who are the Lincoln Lawgers?
Team Lincoln Lawgs – Maribel Nash from Chicago-Kent College of Law, Jamie Sommer & Jessica de Perio Wittman from John Marshall Law School, Patricia Scott from Loyola University Chicago School of Law, and Valerie Krasnoff from Northwestern University School of Law, along with supermentor Pat Boze  — began the ILEAD U process by forming a team to collaborate to create an online legal research community specifically for Illinois law students.  In sad news, we learned in July that Valerie had accepted a new position at Northwestern outside of the library and that she would no longer be able to participate in ILEAD U.  The remaining four Chicagoans and Pat soldiered on to make our Lincoln Lawgs dreams come true.
What is Lincoln Lawgs?
Although most law school students learn the same things, and encounter the same questions and problems when they enter the legal community for the first time, we realized that there is not much opportunity for Chicago law students to share their experiences. We wondered what we could do to change that, and the result is Lincoln Lawgs.
Lincoln Lawgs is an online community geared to Illinois law students.  The research portions of the site are geared to students working on assignments, either at work or in school, and features scenarios based on actual questions they might be asked to research.  Our tutorials are posted in multiple formats—video, text, links to helpful library resources—so students can learn the information using their preferred method.
Lincoln Lawgs also features virtual meeting spaces ("Cabins") that students can reserve to hold group meetings online.  We have our "Campfire Chat," or message boards, where students can post research questions they encounter and start conversations with other law students who perhaps have the same problems.  We have news feeds to popular local and national law blogs, where students can keep up with the latest goings-on through popular legal blogs.
Lincoln Lawgs also includes some fun features to help build our community of local law students.  Anyone can like us on Facebook, where we've posted some bonus pictures and discussion from our community.  Community members can even submit research questions to us on Facebook.  We also have Abe's Photo Album, where you can submit photos of yourself with Abe (statue, bust, impersonator) and be featured on Lincoln Lawgs' front page!
Why Abe?
Legal research can usually be pretty boring, and we hope that adding a touch of whimsy and kitsch might make Lincoln Lawgs more appealing to law students.  Not that Abe isn't completely relevant…after all, Abe Lincoln is Illinois' most famous attorney!
We hope that you take a look at Lincoln Lawgs and let us know what you think!