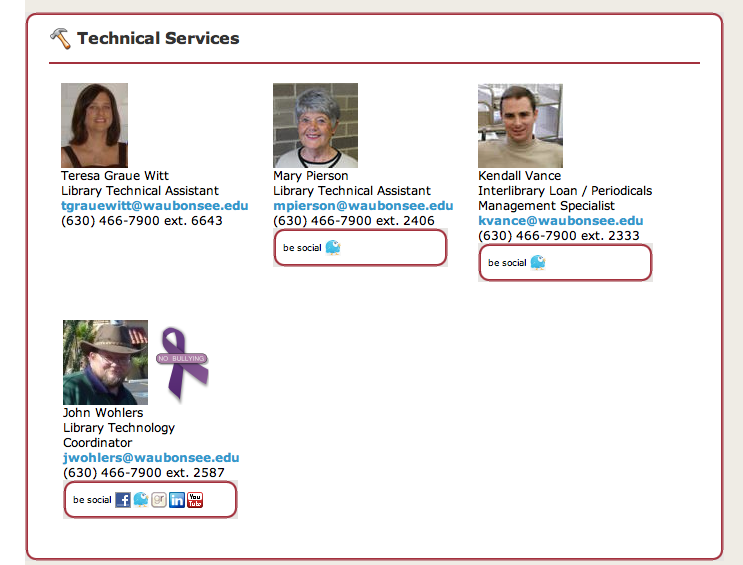 I'm updating some slides and prepping for spring classes today. I was pleased to find this wonderful staff directory page for the Todd Library at Waubonsee Community College:
https://library.waubonsee.edu/staff/
Not only do I get a photo of the staff member, I also get access to their social media presence as well. Frankly, I'd like to see more libraries do this. Wouldn't clicking through to a staff listing such as the one above paint a clearer picture of the PEOPLE running the library beyond just a name and email address? I understand if some individuals were not interested in participating, but I'd rather such a page be opt in for those who want to – with the understanding that their social media presence becomes part of the story the library is telling.
Speaking of marketing, isn't this type of  endeavor – that glimpse into the social presence of those folks who you might see behind a service desk or those ordering/processing materials – is a million times more real than the latest crafted message from the PR department? Kudos to the folks at Todd Library!
TTW readers – do you have other staff bio pages to share like this one? Can you do such a thing at your library?