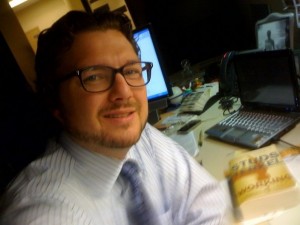 Dr. Troy Swanson has agreed to share with TTW readers a series of four guest posts. I blogged about Troy's research here: https://tametheweb.com/2011/02/22/interview-with-dr-try-swanson-community-college-blogging-research/
The first post – The Underground Economy of Innovation – will go up today!
Troy A. Swanson is Teaching & Learning Librarian at Moraine Valley Community College, where he teaches information literacy and coordinates the library's online presence. Troy's research interests include the epistemology of college students, Web site usability, and technology management. Troy's PhD is in Community College leadership from Old Dominion University where he studied the management of 2.0 technologies. He holds a Master's Degree in Library & Information Science from Dominican University. He is the coauthor of Why White Rice?: Thinking Through Writing (2010).