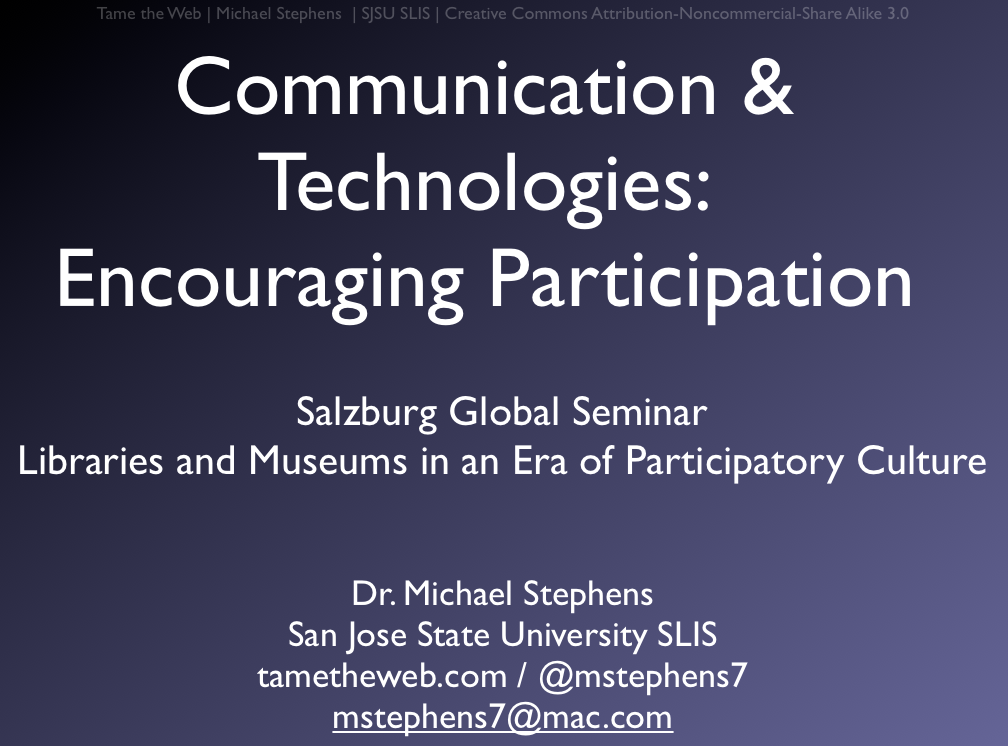 I'm part of the Communication & Technology plenary this morning. My slides are here:
http://dl.dropbox.com/u/239835/SalzburgStephens.pdf 
I'm planning to talk briefly about the four areas of technology/trends and how participation from community of users can enhance information environments, library service and our interactions with each other.
Special Thanks to the Salzburg Global Seminar  and IMLS for the invitation to participate in this event.