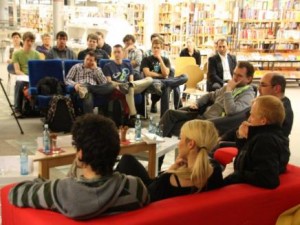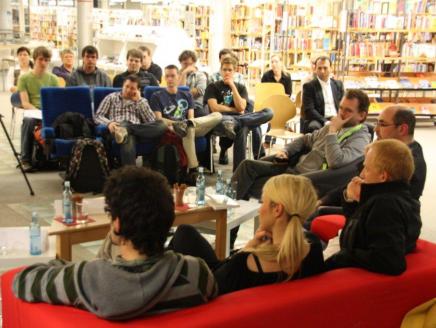 Christoph Deeg has been doing an amazing job touring libraries in Europe with the Zukunftswerkstatt Gaming Roadshow opening up discussion about gaming and libraries.  This past week, the Roadshow made a stop at the Mannheim Library and held their program and panel discussion on gaming.  If you're interested, check out this write up of the event here.
The roadshow panel discussion brought up a great question:
We discussed how interactive games can be used specifically in the culture and knowledge of the role they play in society, which can help libraries, schools or other institutions to technology and how it even more into everyday life, eg for language and reading skills, can be integrated and used.
For more information on the Roadshow, please visit Zukunftswerkstatt Gaming Roadshow

-Post by Justin Hoenke,Tame the Web Contributor