We're excited to share news about the latest developments for this year's Internet Librarian International conference.
New larger venue – Olympia Conference Centre
Following the success of last year's standing-room only event, we are thrilled to be moving to London's Olympia Conference Centre for the 2012 event. This purpose-built conference venue will give us more space for conference sessions, more scope for networking, and improved facilities including robust wifi. Olympia is located within easy reach of the shops and restaurants of Kensington High Street, Knightsbridge and Notting Hill, and a wide range of museums and tourist destinations.
New conference Chairs help info pros 'Re-imagine, Renew, Reboot'
We are also delighted to announce our three conference Programme Chairs for 2012 – Rurik Thomas Greenall, Donna Saxby and Dr. Michael Stephens. Together, the Programme Chairs bring a wealth of experience and expertise in academic, research, school, public and corporate libraries. Alongside the Conference Advisory Committee, the Programme Chairs will develop a conference programme that continues ILI's focus on technology and innovation for information professionals with this year's theme 'Re-imagine, Renew, Reboot: Innovating for Success'.
Find out more about the conference chairs and the Advisory Committee below, and visit 
www.internet-librarian.com to discover more, or to make a speaking proposal.
---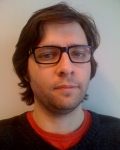 Rurik Thomas Greenall, Norway
Rurik Thomas Greenall has worked with rich (meta) data applications and workflows within the public / private sectors since 2003 and from his last post as research librarian at the Norwegian University of Science and Technology (NTNU) since 2006. Rurik has worked on projects related to both public and academic / research libraries and publishes and speaks on library technology.
Openness is one of the major themes in Rurik's work; he promotes use of linked open data as a common platform for bibliographic data by providing accessible information and help to use the data in a practice.
Rurik currently works for Statoil ASA as a semantic modeller for their integrated environmental monitoring operations.
---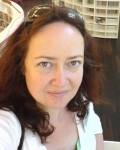 Donna Saxby, The Netherlands
Donna Saxby has worked in both public and school libraries, been a coordinator for the UK's Bookstart national reading programme, and dressed as Peter Rabbit for a community picnic in London's Brompton Cemetery. You may also know her as sidekick to @realbatgirl, reading superhero.
As Upper School Librarian at the International School of Amsterdam she has created a library (online and offline) described as an "outstanding resource" for the school community.
"I think ILI is a very special conference because people come with very different backgrounds and experiences but are all focused on using technology to support their users and advocate for the library. I am absolutely thrilled to be a Chair this year.  My focus in this role will be to encourage as much active participation from delegates as possible, both the run-up and during the conference itself."
---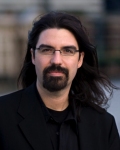 Dr. Michael Stephens, USA
Michael Stephens is an  Assistant Professor in the School of Library and Information Science at San Jose State University . Previously he worked in public libraries for over 15 years. His research focuses on use of emerging technologies in libraries and technology learning programs.  He currently writes the monthly column "Office Hours" in Library Journal exploring issues, ideas and emerging trends in library and information science education. He has spoken about emerging technologies, innovation, and libraries to audiences in over 26 states and in eight countries. He is fascinated by library buildings and virtual spaces that centre around users, participation, creating content, and encouraging the heart.
"I am honoured to serve as one of the co-Chairs for Internet Librarian International. ILI has long been one of my favourite conferences because it brings together delegates from all over the world, intent on sharing and learning. I look forward to helping the organisers and co-Chairs create a truly useful and engaging conference experience."
---
Supporting the track Chairs, ILI's expert advisory panel has now been confirmed.
Herve Basset, Information Manager, France

Karen Blakeman, RBA Information Services, UK

Ulla de Stricker, de Stricker Associates, Canada

Dennie Heye, Shell International, The Netherlands

Brian Kelly, UK Web Focus, UKOLN, UK

Alison McNab, De Montfort University, UK

Åke Nygren, Stockholm Public Library, Sweden

Marydee Ojala, Editor ONLINE, USA

Karen Marie Øvern, Gjøvik University College, Norway

Dave Pattern, University of Huddersfield, UK

Dave Puplett, London School of Economics, UK

David Raitt, The Electronic Library, The Netherlands

Bethan Ruddock, MIMAS, University of Manchester, UK

Martie van Deventer, CSIR, South Africa
Your chance to get involved!
To collaborate with our inspirational track Chairs and Advisory Committee, we invite you to submit your ideas to present at Internet Librarian International 2012. The call for speakers is open until 12 April 2012. Please submit your ideas at www.internetlibrarian.com – we're looking forward to hearing from you!