(for the first post in this series, please click here)

Once I had the idea for lending out iPods with pre-selected apps to teens, I had to do some investigating and thinking about how these devices would be used.
I would describe the iPods as "locked down".  By that, I mean that the borrower can't do much other than use the iPods for their library defined purpose (play or create) and use the internet.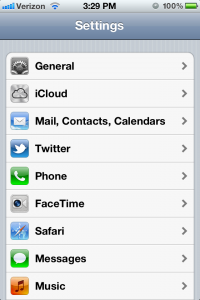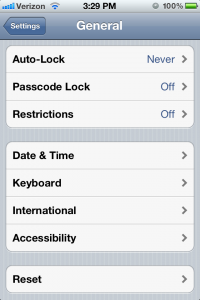 To access restrictions, visit your settings on your iPod.  Under the General tab, scroll down to find restrictions.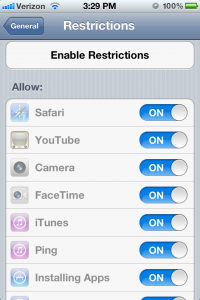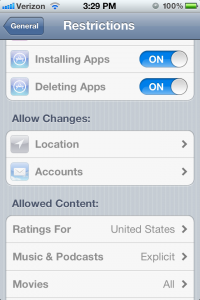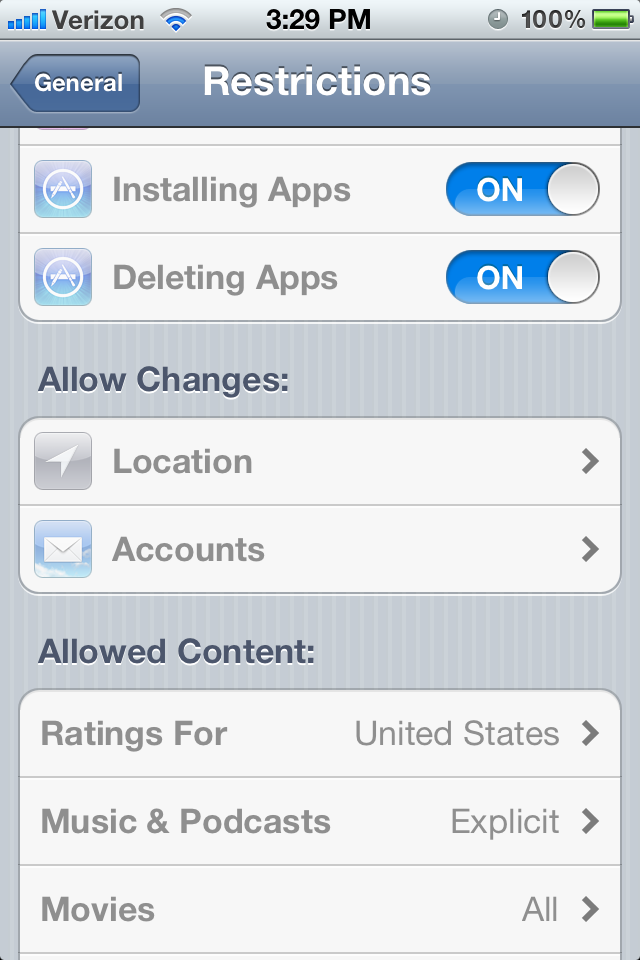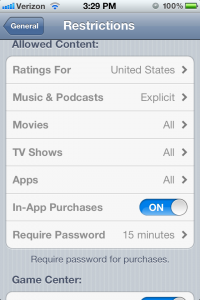 Once in the restrictions section, you will see a number of things that you can turn off for the user.  I turned off everything except for Safari, YouTube, and Camera.  This section is locked by a 4 digit passcode which the borrower does not have access to.
I've also decided to use Find My iPhone app as a means of locating the device as a last resort (if it goes missing, stolen, etc).  Find My iPhone relies on the borrower being in an area that has wifi, but also has an option which will notify the Apple account holder (the library) of the next time the iPod has connected to a wifi network.  I know that this will sound a bit "Minority Report/1984/we're watching you and your every move", but I assure you that this is not the point of using this app.  In order to keep our investment safe for other members our community to borrow, I decided that using Find My iPhone was in our best interest.  Luckily, we haven't had to resort to using it yet and I hope we never have to, but if the need arises it will be there for us to use.
And finally, I've been asked the question "Do the teens have to sign some kind of agreement to take out the iPods?"  My answer to this question is…sort of.
While we do not have a print version of a lending agreement in place that the teens/parent/guardian has to sign, we do have a spiel that we do give the teens before we check them out to them.  It's not the same every time, but it goes something like this:
Just so you know, but checking out iPod out is kind of a big deal.  If it gets damaged, lost, or stolen, you're going to have quite a hefty fine on your library card that you will have to pay before you can use the library again.  So, if you're ok with that and you can be responsible with the iPod, then you should totally borrow it.
We usually end this conversation with a funny secret society type of handshake.  My hope is that it resonates with the teens a lot more than signing some piece of paper.
-Post by Justin Hoenke,Tame the Web Contributor