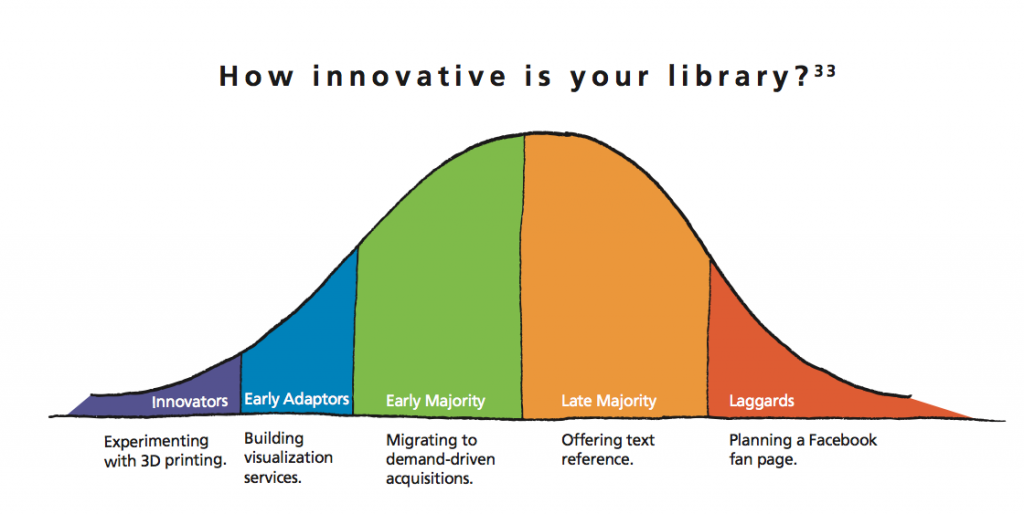 Please go here ASAP:
http://chronicle.com/blognetwork/theubiquitouslibrarian/2012/04/04/think-like-a-startup-a-white-paper/
to find out all about the new white paper from Brian Mathews:
This paper is a collection of talking points intended to stir the entrepreneurial spirit in library leaders at every level. I think it is also useful for library science students as they prepare to enter and impact the profession. My intention is for this to be a conversation starter, not a step-by-step plan. The future is ours to figure out and I hope that this captures the spirit of the changes ahead.
So here you go:
Think Like A Startup: a white paper to inspire library entrepreneurialism 
I'll be exploring the startup theme for the rest of the year—via this blog, talks, and other venues. But I'm going to leave it at this for right now. It's a long document, but give it a read. Let me know if something resonates with you or your workplace. I'd love to hear from libraries practicing a similar R&D methodology.
Just a heads-up: my blog will likely go quiet for a bit as I'm heading off to Silicon Valley to meet with some startups as well as with some established companies. This is my quest for an innovation experience—my alternative to ALA Annual. And of course I'll blog the insights. BTW: I've found that entrepreneurs tend to love talking about the future of higher education, largely because it didn't work well for them and they want to see something different.
Publishing Note: I opted to publish this as a white paper instead of in a journal largely because I wanted to control the design and content. It's hard to explain, but I didn't want my initial publication on this topic to be owned, bundled, and associated with a publisher. This self-directed process was much more labor intensive, but also very liberating.