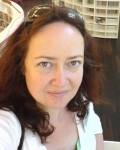 Donna Saxby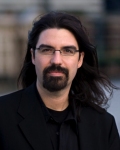 Michael Stephens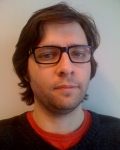 Rurik Thomas Greenall
The Internet Librarian International Conference Chairs for 2012,Donna Saxby, Michael Stephens and Rurik Thomas Greenall, look forward to welcoming you to the most international, inspiring and varied conference of the year. The conference for library innovation and creativity, where ideas and experiences from a multitude of sectors and from all over the world are shared.
From an airport librarian to a video journal, from gaming to Google, from mobile services to teaching and learning. If you're interested in connecting with users and developers, in the creation of content or dancing with data , there is a huge range of fascinating sessions.
Our two amazing Keynote speakers will provide great openings to the days, with a focus on libraries' relationships with their users and the opportunities digitisation brings.
Internet Librarian International is also a fantastic opportunity to network and discuss thoughts – with lunches, plenty of breaks and two drinks receptions, it's a great way to energise and make connections. The ever useful sponsor showcase will be open throughout.
Connect now – on Facebook, Twitter, Linkedin, and Lanyrd – and we'll see you in person in October!
View the full programme online here or to request a hard copy of programme click here.
---
Sponsors 
We have an impressive group of sponsors for Internet Librarian International in 2012. Read more about the showcase and the sponsors here.
Read full details of all the activities taking place at Olympia, London on 29, 30 & 31 October here.