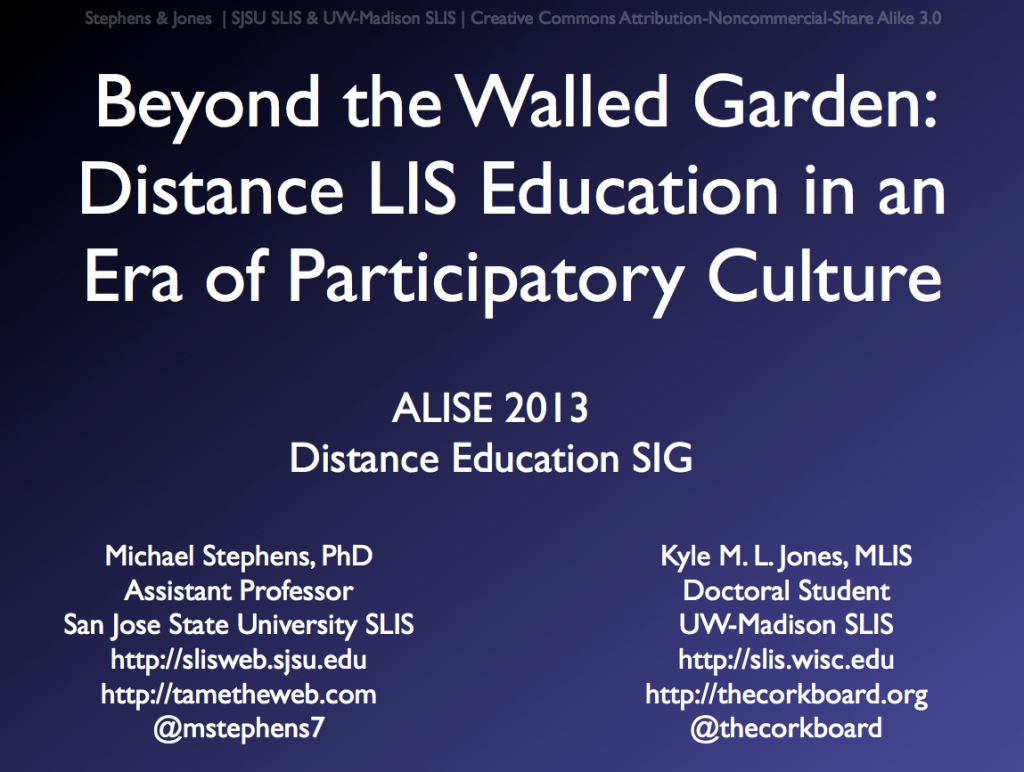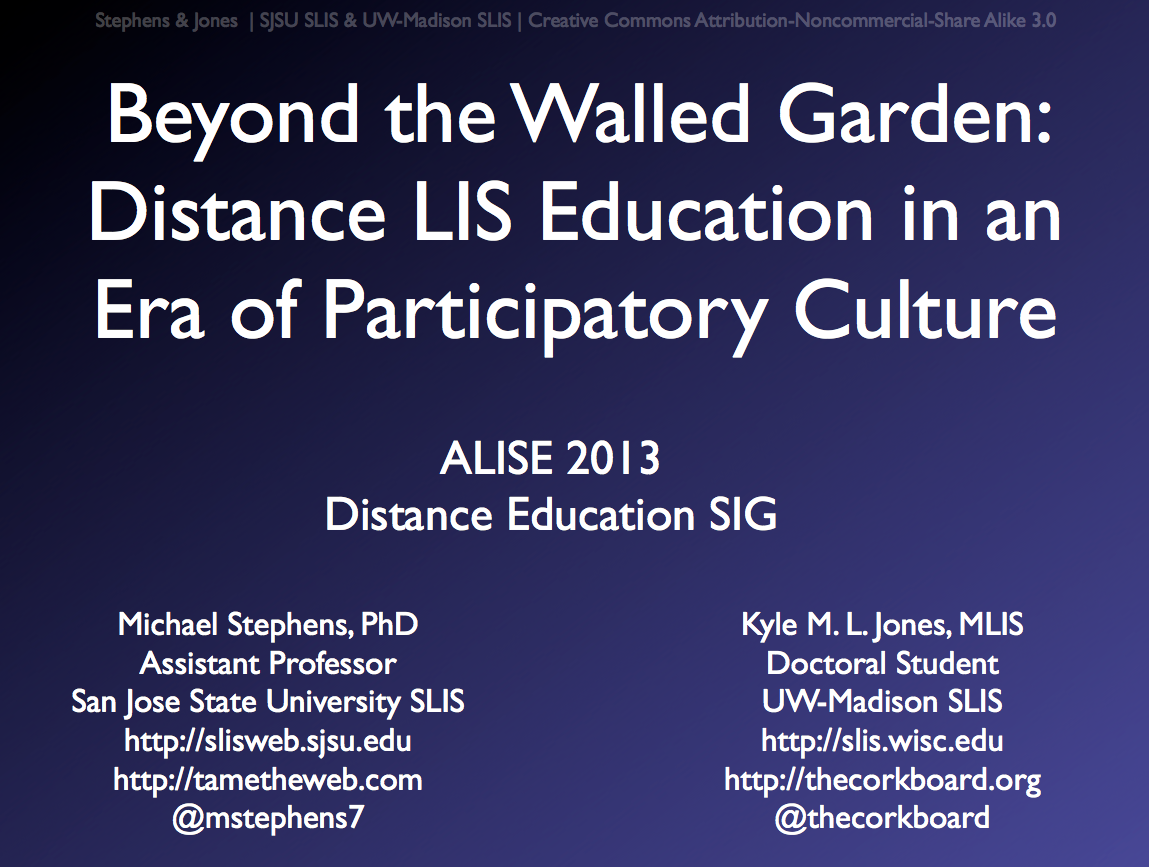 I was honored to present at ALISE 2013 with Kyle Jones. Here's a link to our presentation:
For slides please Contact Michael
Session Abstract:
Beautiful Connections: Questions in Distance Education
Distance Education SIG
Convener: Nora Bird, University of North Carolina at Greensboro
The session will explore new research by three presenters on the connection opportunities that extend beyond the virtual classroom. Presenters will explore walled gardens, communities of practice, and ego- centric analysis of connectedness.
Presenters: Michael Stephens, San Jose State University; Kyle Jones, University of Wisconsin at Madison; Jennifer Branch, Joanne de Groot, and Kandise Salerno, University of Alberta; and Fatih Oguz and Nancy Poole, University of North Carolina at Greensboro