Note from Michael: I look to the State Library of Queensland often for inspiration and examples of participatory engagement for users. I also have a special spot in my heart for the librarians and info professionals of Australia, who welcomed me for two extended visits that I will never forget!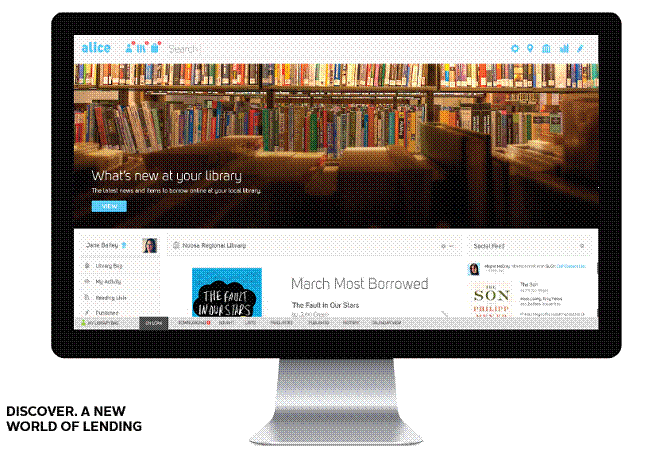 ALICE is the colloquial name State Library of Queensland (SLQ) has given to a research project lovingly called Digital Library Project 5! You can see why we needed another name to give us some creative inspiration and as we felt we were heading down the proverbial rabbit hole and did not know whether we would end up at a Mad Hatters Tea Party or have the Queen of Hearts calling for our heads, ALICE, was the nickname chosen.
With this research project we are exploring what a public library could be in 2020 in the virtual realm.  SLQ has just launched its joint Vision paper for Public Libraries Next Horizon: VISION 2017 for Queensland public libraries (Public Libraries Connect) with Queensland Public Libraries Association and we see libraries as creative spaces, connecting people and content, technology trendsetters and incubators for the community. I want to say up front that ALICE is NOT a library management system.  We were not exploring how to organize 'stuff'.  We wanted to explore the connection to you, the reader, the author, the cinematographer, the editor, the family historian, the researcher, the bookclub member and all the other users of libraries and what that connection could be in the digital world.
We asked Readers, Library users, Library staff, Authors, Writing Centres, Digital publishers, documentary makers, and technology geeks.  And then we checked out what was out there and we determined that the creators of music were much more connected to their consumers, customers and fans in the digital world than the creators of stories.  Readers can connect with readers but not really well to the vast array of content available for free or to compare purchase prices or to really connect to authors.  Creators of content, and yes I am also talking about the self publishing world of family histories, local newsletters, digital zines, also cannot easily access the vast array of publishing tools, editors, designers or an easy distributing channel in the digital realm that could help them to become published.  And where does the community resident find the local digital stuff, and where does the local creator put their stuff for maximum findability?  There was some analysis of the marketplace and the recommended position to be explored for a design solution was the mesh-up of the following:
The Mesh – curated solution focused on showcasing the value add services that are Library trusted (i.e. ePublishing, author services, print on demand, etc)

eContent upload /eLending Platform

Users "area-of-interest customised" solution

Discover  – eContent discovery destination, including a 'local' connection to the nearest public library
So where is ALICE at now?  We are working with a design company for the design solution and have held a workshop to test what is actually possible. The image above is a very early view of what an ALICE could be with a reading shelf, social feed, search functionality user profile, library bag, connections, and regional library section.  The book shelf could also be used by businesses with all the functionality of a library user but designed for businesses to manage their digital content and connections.  The author gets to have a connection with every reader of their content and can also see the interactive statistics for their content that has been loaded to the platform.  It is also to be designed for all formats of content.  And while content is part of ALICE the design solution is very much around the profile of the user of ALICE.  This is still very much a work in progress and if the design solution is accepted, SLQ will then be determining a business model to be pursued should ALICE get the go ahead. It is still too early to tell if whether we can invite a whole community to join in our tea party, whether ALICE has a future and if anyone else but the library industry has an interest but it is very liberating exploring what could be.
Comments can be directed at Twitter @janecowell8 or email [email protected]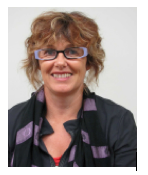 Jane Cowell is the Director of Regional Access and Public Libraries at the State Library of Queensland. Key projects during this appointment are the Library Leadership program for Public Library staff, State Library's Literacy Framework Libraries for Literacy every day, every way, and The Library Dividend: the socioeconomic value of Queensland Public Libraries. Prior to this role Jane was a Senior Consultant with the AEC Group, working with local governments and State Libraries across Australia on strategic planning, library service models and community consultation in the areas of library and community services. Jane has over 20 years public library management experience, including serving as President of Queensland Public Library Association.
Jane is passionate about public libraries as community hubs and community learning centres, and sees many opportunities for libraries presented by the rapidly changing digital, social and economic environment. as well as some challenges in addressing the stereotype view of the library, especially around collections.