One of the highlights of the summer was a visit from Little Free Library Co-founder and LFL Executive Director Todd Bol. He stopped in Traverse City on the way back from ALA Annual. We gave him a tour of some of our local LFLs, including our own here at Spider Lake. Here's Todd and I that day at our library: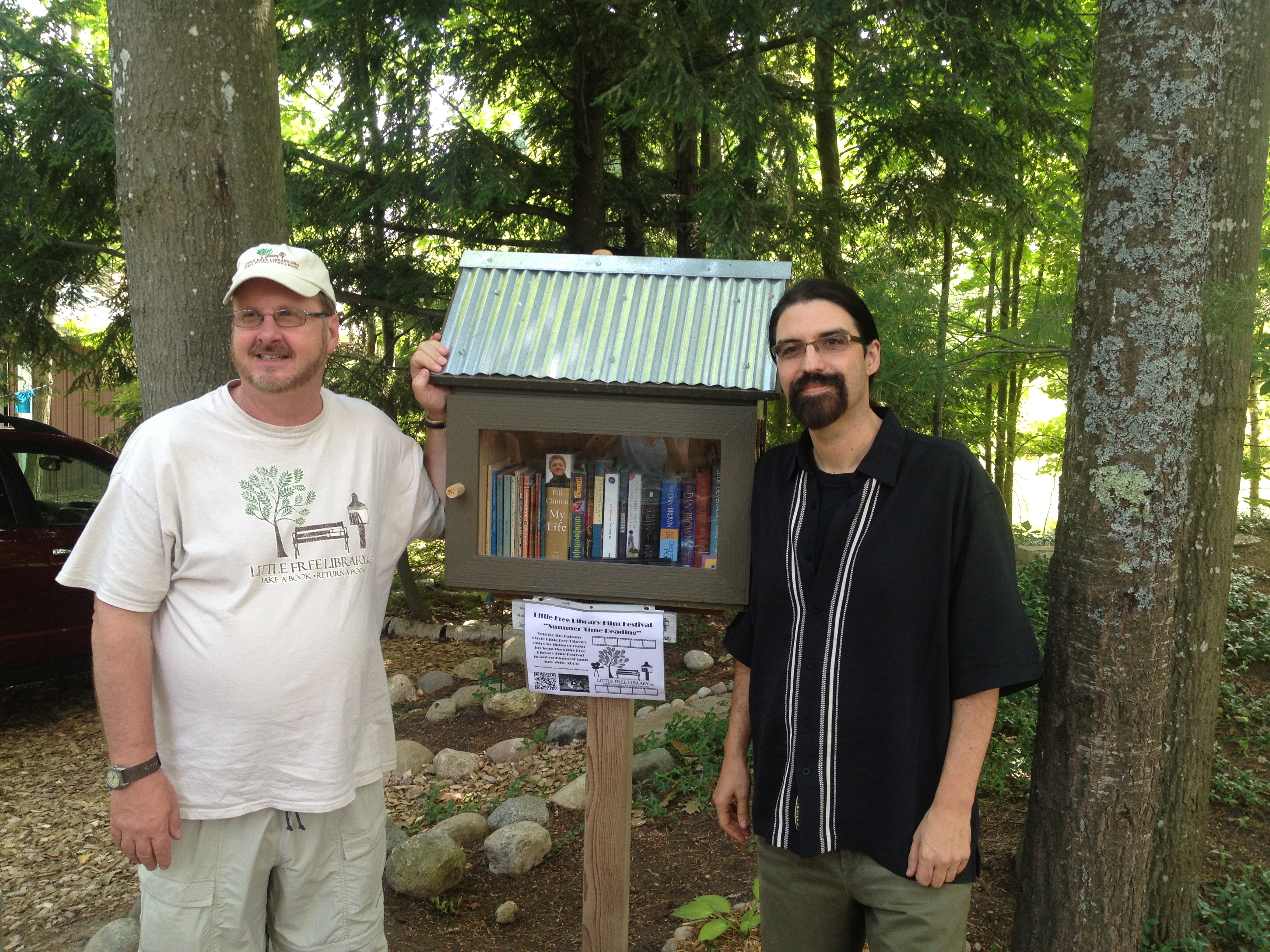 I was floored when Todd left me with two LFLs that magically appeared out of his vehicle. He left me with this charge: place the LFLs in the area with stewards that will take care of them! I am happy to report that with the help of Metta Lansdale, director of the Traverse Area District Library, one of the libraries is placed. Thanks Todd, Metta and everyone involved! Below is the press release from Jubilee House where the blue cottage style LFL is located:
A Little Free Library Charter #1104 is posted at 325 Washington Street at Jubilee House, an outreach ministry of Grace Episcopal Church.  The Little Free Library program is a movement to promote literacy and the love of reading by building free book exchanges worldwide. It seeks to build a sense of community by sharing skills, creativity and wisdom across generations through books. The motto is take a book, return a book.
Many hands contributed to the project. The library box was built and donated by inmates of the Goodmates Program at the Wisconsin Department of Corrections.  Jon Patt, an employee of the library volunteered to install the box and laid the stepping stones, a gift from Traverse Outdoor Maintenance. The garden guild of Grace Church contributed the bench and planter. Children attending the summer Play and Pray program at Grace Church donated books.  The community is invited to use the library.
And here is the library itself: