A few weeks ago, I wrote about attending a seminar in San Diego put on by the Special Libraries Association. The theme was connecting the dots of creativity and innovation and since we're on the topic of maker spaces this week, I found my mind repeatedly flashing back to one speaker in particular. Her name was Kathlin L. Ray and she's the Dean at the Mathewson-IGT Knowledge Center at the University of Nevada and she represented a really cool space.
Mentioned by the American Libraries Magazine in an article earlier in the year to be one of the top 3 makerspace models that "work", the Knowledge Center (or DeLaMare as is more affectionately known on campus), was built with this goal in mind: "To create a pioneering information environment designed to nurture creativity and stimulate intellectual inquiry".
"Recognizing this critical interplay between knowledge and innovation, the U of Nevada, Reno has established one of the first centers in the nation built specifically to embrace these dynamics of the 21st century." – Steven Zink, VP for IT Dean of Libraries at University of Nevada
Space Redesign: From "Oh" to "WHOAH!"
Kathlin attributes most of the changes to change agent, Tod Colgrove, who transformed the once sleepy library into a modern, collaborative learning environment beginning with relocating the library's print periodicals and journals to a storage and retrieval facility in the main campus library, which opened up nearly 18,000 square feet in DeLaMare. Colgrove brought in repurposed furniture and computer workstations to expand the space on the cheap.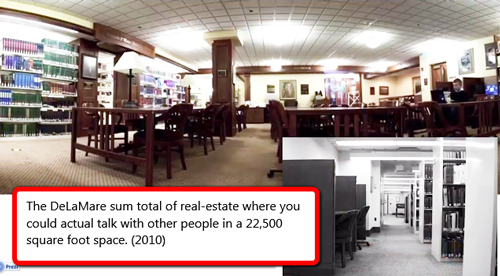 The extra room more than quadrupled the computers from 39 to 130. Special whiteboard paint was applied to the walls, which students now use to take notes and exchange ideas.Stephen Abram mentions in his blog that 20% of the library's walls are covered in IdeaPaint to cover more than 1,000 square feet of floor-to-ceiling workspace on 13 walls of the four-floor library.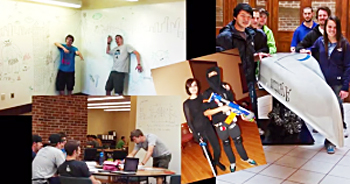 Tables were set up to allow science and engineering students to tinker with analog controllers, electronics kits, and soldering irons and crimpers. The library even checks out kits like robotics. Kathlin's images of the transformation were stunning. There were neon signs, a production lab, data works, dynamic media. This is a real maker space where people really can experiment and play.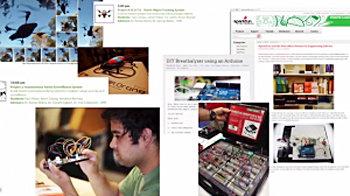 During the redesign, the circulation desk (once an impenetrable fortress) was relocated and literally chopped down to a fragment of its original size. The staff was relocated to public areas to make them more accessible to the community. Old staff offices were reconfigured into group study rooms. What was really interesting was the fact that DeLaMare was the very first academic library to make 3-D printing available to all students and the community. Check out the images of some of the things they've printed, and look at the fun they're having with it.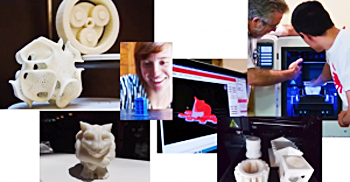 Prior to the redesign, hourly headcounts of students in the library were at about 24. Now it's closer to 200 on any daily basis, and nearly double that during midterms and finals weeks. DeLaMare focuses on co-creation, not consumption but collaboration. Librarians there want you to think of it as a "knowledge center" and NOT a library. Imagine that.
Collaboration, Discussion & Engagement
Tod Colgrove, speaks at TEDxReno on the topic of how can libraries of the present be influenced by those of the past. Check out this video where he talks about images of the Great Library at Alexandria—where you see more people than books in the space. People engaging in conversation is at the heart of where knowledge happens, NOT in the dusty scrolls. What a striking image when talking about libraries as places where knowledge happens through community, not simply library space—as repository for books.
To some, librarians seem so afraid of change and trying new things because we make it our profession to know where to find answers. We are the go-to-people if you need-to-know. But sometimes… just sometimes… it's OK to try a few new things and here's an example of a library that was willing to do just that in favoring the students over the collection and look at the fun they're having.
References:
American Library Association. (2013, February 6). Manufacturing makerspaces. American Libraries Magazine. Retrieved fromhttp://www.americanlibrariesmagazine.org/article/manufacturing-makerspaces
Colegrove, T. (2013, June). Libraries of the Future: Tod Colegrove at TEDxReno [Video File]. Retrieved from http://www.youtube.com/watch?v=RvE0gHhK3ss&feature=youtu.be
Ray, K.L. (2013, October 4). Knowledge creation and the expanding role of the 21st century library. Connecting the Dots of Creative Innovation. Symposium conducted at the meeting of Special Libraries Association: San Diego Chapter, San Diego, California.
Zurier, S. (2013, May 8). College libraries transition to high-tech learning centers. EdTech Magazine. Retrieved from http://www.edtechmagazine.com/higher/article/2013/05/college-libraries-transition-high-tech-learning-centers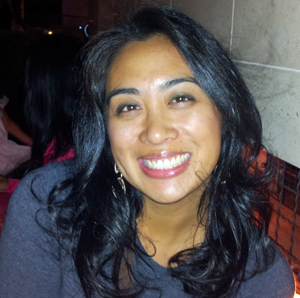 Zemirah Lee is a graduate student at the San Jose State University School of Library and Information Science, graduating in May 2014. She also works as a Project Manager on an IMLS grant-funded research project studying young adult spaces in public libraries. Zem lives in San Diego, California with her husband and three children.