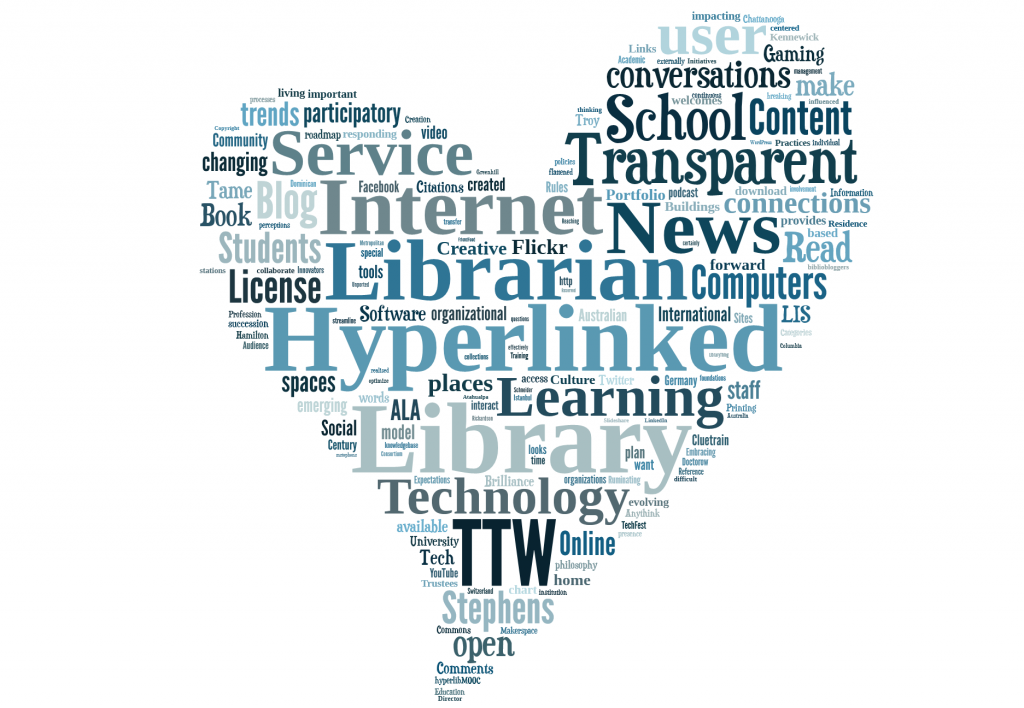 I am excited to be speaking at the Public Library Conference in Indianapolis.  See you there!
Thursday, March 13, 2014
04:15 PM – 05:15 PM
135-136
Hyperlinked Learning Experiences at Public Libraries: MOOCs & Beyond
This presentation will explore emerging models of connected, open learning—offered for free— with great potential for staff and the public. Can we support students of all kinds in Massive Open Online Courses? What's the potential for professional development and lifelong learning when courses can gather the best of the best in a field and offer experiences and exploration anywhere? This session will explore new ideas and thinking about learning at the library.
Note: any #hyperlibMOOC participants attending, please say hello. I have name tag ribbons and Stickygrams for you.