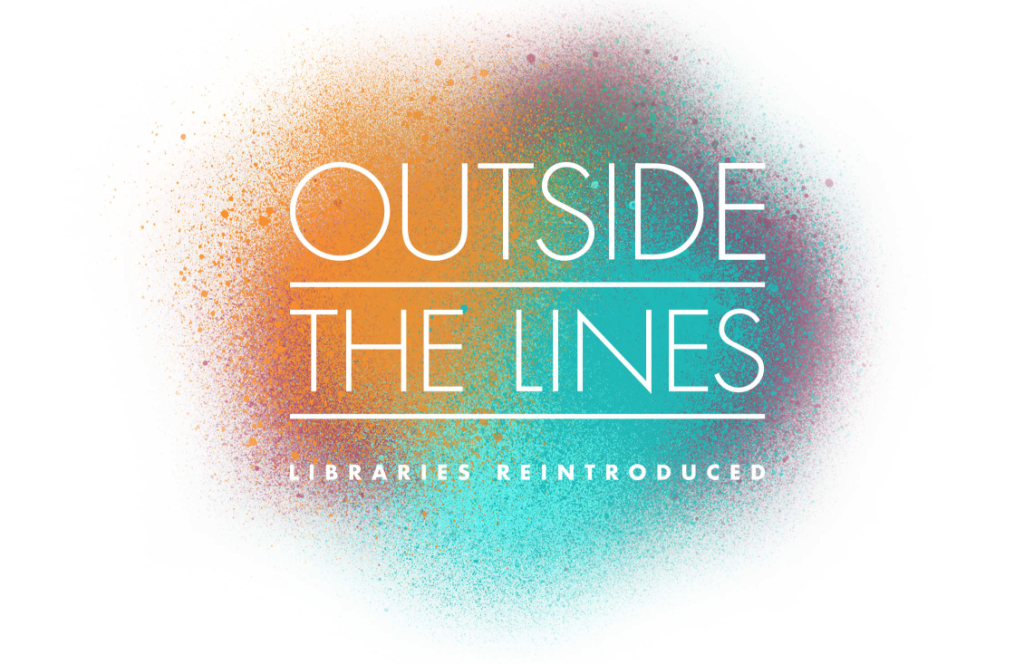 outside the lines launches september 2014
Weeklong Celebration Gets Communities Thinking of Libraries 
in a Whole New Way
DENVER–April 14, 2014–Inspired by the urgent need to shift perceptions of libraries, a group of Colorado library marketers and directors have developed a bold, new campaign that reintroduces libraries to their communities and gets people thinking – and talking – about these organizations in a whole new way. Outside the Lines is a weeklong celebration, Sept. 14-20, 2014, demonstrating the creativity and innovation happening in libraries.
Organizations of all types can participate by hosting at least one event or campaign during the week of Sept. 14-20, 2014, that:
Gets people thinking – and talking – about libraries in a different way
Showcases the library out in the community as well as in the library
Highlights how the library is relevant to people's lives
Represents the organization's local community
Is active versus passive – gets people engaged
Is extraordinary and unexpected
Most importantly, is fun!
Libraries can sign up to participate at getoutsidethelines.org. They can also see a list of participating libraries and view videos that provide creative inspiration. To date, 40 libraries from across the U.S. and Canada have signed up to participate and will announce their Outside the Lines activities in the coming months.
The purpose of Outside the Lines is to reintroduce libraries to local communities by helping people understand how libraries have changed into dynamic centers for engagement, helping libraries better understand how to market themselves and share their stories, and providing a venue for libraries to work together to demonstrate their creativity and innovation.
ABOUT OUTSIDE THE LINES
Outside the Lines is an R-Squared initiative designed by Colorado library marketers and directors that gets libraries "walking the walk" – taking action to show our communities how important libraries are and how they've changed.
This celebration takes many of the concepts discussed at RSquared, The Risk & Reward Conference, such as creativity, customer curiosity, culture, community and creative spaces, and puts them into action where they count – in our local communities. Learn more at getoutsidethelines.org.
###
Contact:
Amber DeBerry, 303-688-7641
or
Stacie Ledden, 303-405-3286