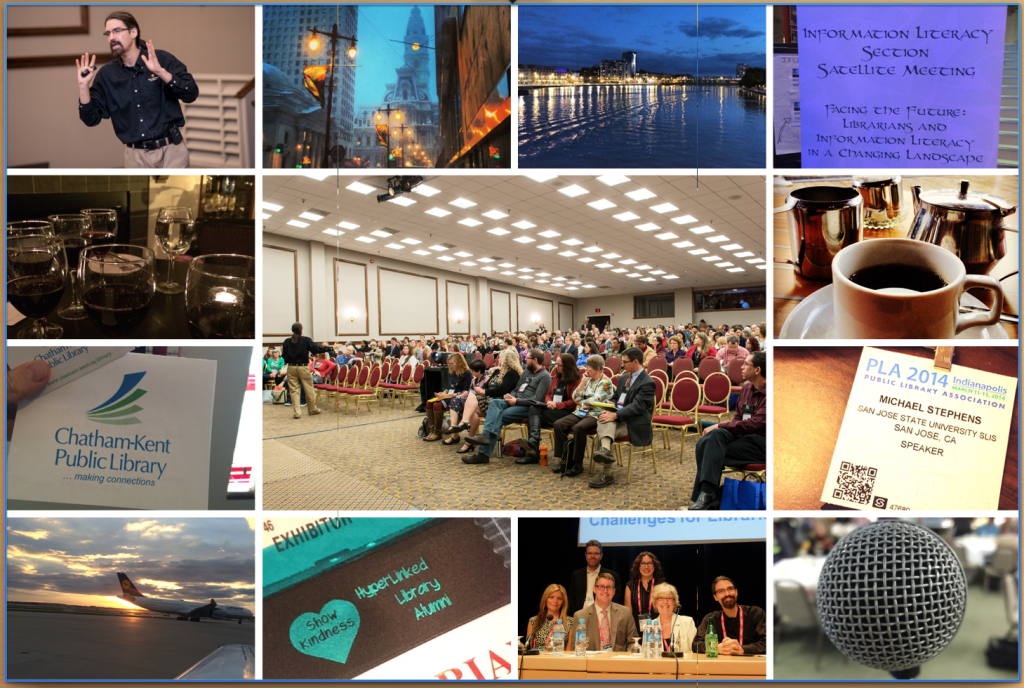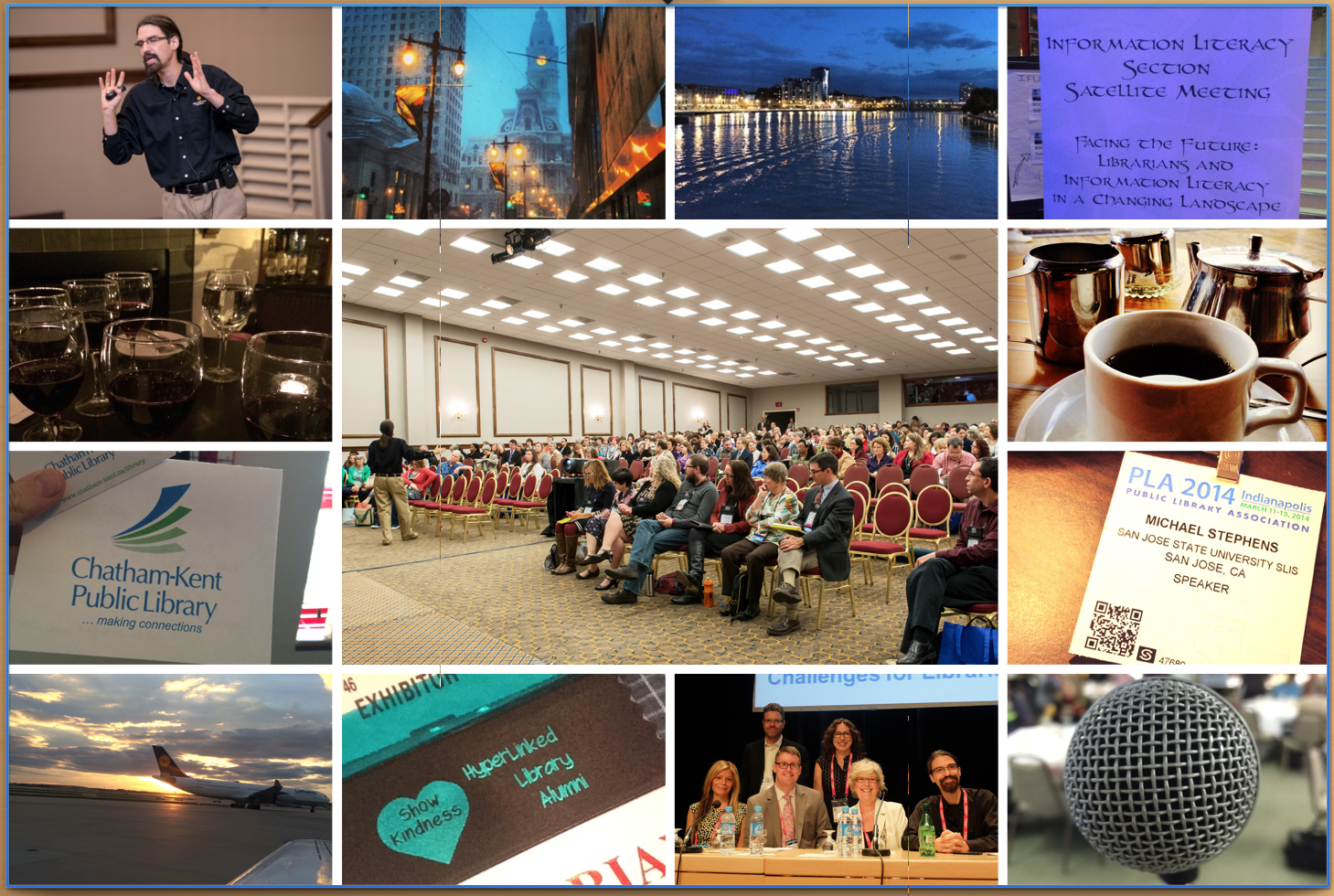 As 2014 comes to a close, I'm reflecting on my experiences this year speaking and traveling to work with librarians and information professionals all over the world. A heartfelt THANK YOU to the folks who invited me to speak or attended my talks, to the good people who chatted at receptions and after presentations, and to all who taught me so much about what's happening in our world.
I'm thrilled to have visited these places this year: Philadelphia, Santa Barbara, Indianapolis, San Antonio, Denver. Chatham-Kent, Vancouver, Tampa, Los Angeles, Limerick, Ireland, Lyon, France, West Virginia, Virginia and New York. I am even more excited about the folks I met in these place. I learned so much – Thank you!
For Spring 2015 – I'm looking forward to seeing library folk in Ontario, Alaska and Connecticut.