This week my library held our annual Graphic Novel Symposium, which was a great program emphasizing diversity, creativity, and community . This event is essentially a mini con but is aimed at the curriculum. The conversations were thoughtful and engaging, and I thought that TTW readers may enjoy them. Here are the links:
Graphic Novels and Their Use as Tools of Tolerance and Diversity Eric Kallenborn, Ronell Whitaker, and Claire Overton
YouTube Link: https://www.youtube.com/watch?v=lUHy5vqFL40&index=15&list=PLEenmBjMCRGg81l_w-fF8ywZivwQmlbR3
Generation Next: How to Keep Nerd Communities Growing
Carlye Frank, Dawn Xiana Moon, Michi Trota, and Ytasha Woman
YouTube Link: https://www.youtube.com/watch?v=lqzlBX0LNgM&list=PLEenmBjMCRGg81l_w-fF8ywZivwQmlbR3&index=13
From Pencils to Print: Small Press Comics and Publishing
David Gruba, Rene Castellano, Jacob Way, and Samantha Amborn
YouTube Link:  https://www.youtube.com/watch?v=bcbeoaUVRTQ&list=PLEenmBjMCRGg81l_w-fF8ywZivwQmlbR3&index=12
Building Comics: Constructing Visual Narratives
Adam Fotos
YouTube Link: https://www.youtube.com/watch?v=VJS6IJvKztk&list=PLEenmBjMCRGg81l_w-fF8ywZivwQmlbR3&index=10
————————————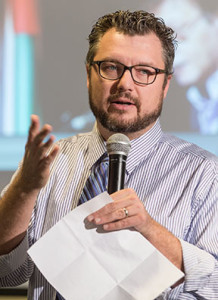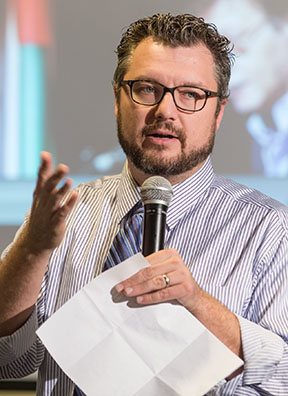 Troy A. Swanson is Department Chair and Teaching & Learning Librarian at Moraine Valley Community College. He is the co-editor of the recent book from ACRL, Not Just Where to Click: Teaching Students How to Think About Information. You can follow him on Twitter at @t_swanson.