Justin Hoenke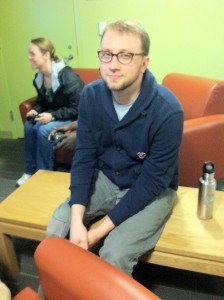 Professional Interests:
Going to the library as a child, Justin was so excited to be part of the building and the people in it.  Justin believes that the library is all about community, creativity, and fun.  As the Executive Director of the Benson Memorial Library in Titusville, PA, Justin is committed to transforming this small town library into the center of the community. Justin is also very interested in video gaming in libraries and how we can use this tool to teach skills to our community.
Justin graduated with his MLS from Clarion University of Pennsylvania Department of Library Science in 2008 and completed his undergraduate in Creative Writing at the Edinboro University of Pennsylvania in 2006.
Workplace:
Justin is currently the Executive Director of the Benson Memorial Library in Titusville, PA.
Personal Pursuits: In his spare time, Justin hangs out with his wife Haley and their sons Finn and Aero. They live and work at Fidelia Hall in Titusville, PA  He also blogs at justinthelibrarian.com and enjoys listening to and creating music.
Contact Information:
———————————————————————-
Dr. Troy A. Swanson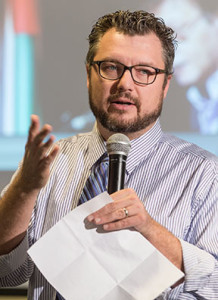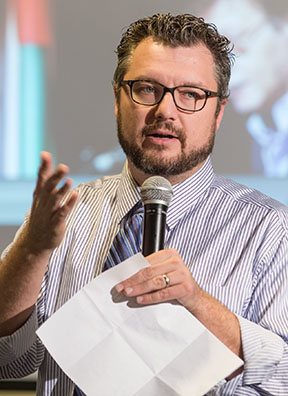 Background:
Troy is the Teaching & Learning Librarian and Library Department Chair at Moraine Valley Community College. He is also the President of the Moraine Valley Faculty Association (AFT/IFT). Troy is the author or editor of several books and articles including co-editor of Not Just Where to Click: Teaching Students How to Think About Information which received the Ilene F. Rockman Publication of the Year Award in 2016 from ARCL's Instruction Section. His Ph.D. dissertation focused on the management of Web 2.0 in higher education. He served on ACRL's Information Literacy Competency Standards for Higher Education Task Force which issued the Framework for Information Literacy in 2014.  Over his tenure as a librarian and educator, Troy has won his campuses Master Teacher Award and Innovation of the Year Award, as well as the Proquest Innovation in College Librarianship award from the ACRL.
Contact Information: