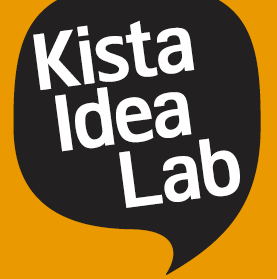 The bold emphasis is mine:
A World Music Walk in the multilingual, multitalented and multitechnological Kista
Kista is like no other place – share a multi-special experience with us, where the mobile technology opens doors to the world music!
What?
Join us on a fascinating journey where the world's musical diversity meets the technical innovation that is so unique to Kista. Nowhere else in the world are so many world-leading innovation companies gathered side by side with a unique variety of musical, linguistic and cultural skills. The Mobile World Music Walk is about getting to know the possibilities with the new mobile technology together and discovering the storytelling behind the living world music.
Mobile Music Walk
– on Gowalla
– on Spotify
When?
Thursday, November 25th 11am to 12:30pm
Sunday, November 28th 11am to 12:30pm
Where?
We meet up at the Kista library for a technical introduction. Then we start walking with our cell phones in our hands!
Read more about the music walk on
Kista World Music Festival's website
Kista Idea Lab's project blog
The Mobile World Music Walk is a cooperation project between
Kista Idea Lab http://www.kistaidealab.se
Kista World Music Festival www.kistaworldmusic.com
Mobile Life Centre www.mobilelifecentre.org
I'm impressed with this initiative from Sweden. What a great way to tie the library to an event and show off some merging technologies.