Transliteracy: 21st century literacy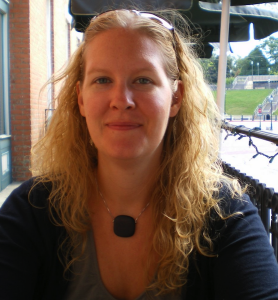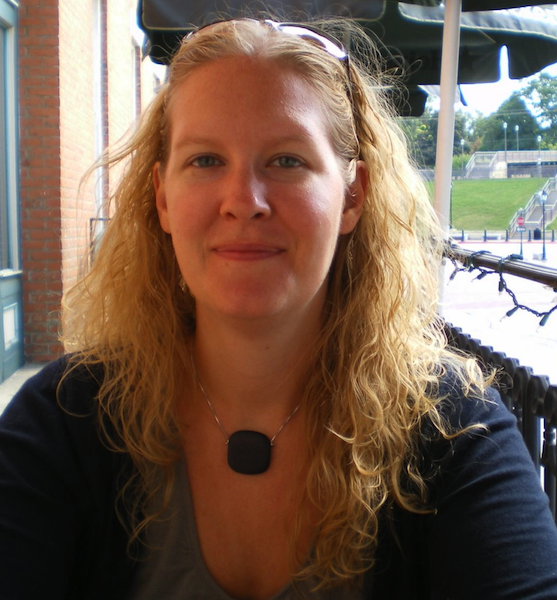 It is clear that technology is creating a large change in the ways we communicate and get information within our culture.  This great change affects not only individuals, but also the institutions that make information available, such as libraries and universities.  For a very long time, the essential modes of human communication remained unchanged. Having the ability to read, write, and speak more or less ensured that one possessed the necessary tools to communicate effectively within our culture.  With the explosion of new technologies that affect the way in which we accomplish so many of our daily tasks, a communication divide is occurring between those who communicate across many platforms seamlessly and those who do not.  While the behavior of transliteracy has been around for a long time, the study of it as a concept is new.  Many reports and articles have been written about the need for transliterate behaviors to become the norm in order to keep lines of communication open and keep the exchange of information flowing.  Researchers are also trying to understand how learning and comprehension are affected by this shift to a highly digital lifestyle.  Librarians need to be invested in the spreading of transliteracy because it affects their ability to assist patrons and provide information.  A new divide is emerging in the 21st century. It is no longer the divide between those who can read and those who cannot; it is now a divide between those who can access and understand digital information and those who cannot.  The library has a role in bridging this new literacy divide.
What is transliteracy?
Transliteracy is defined  by Sue Thomas, a professor of new media at De Monfort University, as "the capacity to read, write, and interact across a range of platforms, tools, and media from signing and orality through handwriting, print, TV, radio, and film, to digital social networks." As a behavior, transliteracy is not a new phenomenon.  However, the identification of transliteracy as a concept to be studied is a recent development, largely due to the new ways in which the Internet and other technologies allow for communication in ways that were not previously imagined.  It is a broad term that encompasses and transcends many existing concepts.  Some of these existing concepts include media literacy and digital literacy, which are contained within the definition of transliteracy.
The term transliteracy comes from the verb "transliterate," which is defined by the Oxford English Dictionary as "replacing (letters or characters of one language) by those of another used to represent the same sounds; to write (a word, etc.) in the characters of another alphabet."  This is an apt definition for the ways in which new technologies are replacing the traditional ways and means of communicating and learning.
It is no longer enough to only be able to read and write in order to communicate effectively.  Individuals need to be able to access and understand digital information across many different and continually-evolving platforms in addition to the traditional formats we are all accustomed to.  Transliteracy is concerned with the social meaning of literacy and the participatory nature of new means of communicating.  Additionally, transliteracy is unique in combining and democratizing communication formats, expressing no partiality for one over another, while stressing the social construction of meaning via diverse media. However, it should be noted that no group has yet to publish a definition of what specific skills are necessary to be transliterate.
Transliteracy and the library
Transliteracy is a relatively new term, and while many library professionals may not be aware of the term per se, it does not mean that librarians are not participating in transliterate practices during daily interaction with patrons.  While the concept of transliteracy is evolving and the definition may therefore shift over time, transliteracy is about understanding the ways and means of communication interaction and the skills needed to navigate from one medium to another.  It is about the convergence of media types and the experience of engaging with the world in a multi-modal manner.
The lack of a list of skills needed to be transliterate leaves librarians without an understanding of the relationship that libraries will have with transliteracy.  Libraries have information literacy standards, but it is uncertain whether these will be enough to support the growth of research regarding the means in which people communicate and produce content across various media.
The library can add value to existing resources by allowing patrons to contribute to knowledge bases.  Social construction of knowledge can take place in many different ways, from allowing tagging of additional terms in the library catalog to consultation of under-identified objects in special collections.  The transliterate world changes the assumption that authority is unidirectional and comes only from established channels.
Librarians should keep abreast of future developments concerning transliteracy because it concerns many of the concepts at the heart of librarianship.  Librarians can incorporate new ideas about transliteracy into the ways that they help patrons access, understand, and create information.  Additionally, these social networks and other forms of multi-media can create a means of knowledge sharing to enhance the user experience.
Solutions:
For libraries to be able to assist users with transliterate needs, the library and librarians need to be active in a transliterate manner.  A new digital divide is emerging in the 21st century between those who can access and understand digital information and those who cannot.  The library has a role to play in bridging this divide.  Computers need to be accessible, and access, especially to social media sites, cannot be blocked.  Libraries cannot look upon social media sites as bad; they are a means of communication and information exchange.  Libraries should offer the ability to access and create across a broad range of platforms and networks.
This means that librarians must keep abreast of ever changing technologies and the newest and latest ways to interact digitally.  Librarians will need to create personal learning environments that allow for the exploration of new and unknown platforms and tools.  Librarians will have to be flexible enough to learn new tools, experiment with social media sites, and try out new technologies.  This is a tall order.  But it is not insurmountable.
For example, librarians could meet formally or informally to share information about personal gadgets, such as e-readers, so that they will understand when users approach with issues in downloading e-books from the library collection.  The learning group could create accounts on social media sites to test out the many tools within the site.  Testing out social media sites in this way could assist librarians in explaining privacy settings, or additional features for the site.  Understanding the applications available on the computers in the library could help librarians assist users with creating content.  This is a natural extension of learning the library's print collection or offering of online databases.
As the concept and understanding of transliteracy and its impact on humans is being researched and developed, it is important for librarians to remain aware of new research and reports.  This will ensure that libraries are equipped to assist patrons with this new form of literacy for the 21st century, transliteracy.
Citations:
Ipri, Tom. 2010.  Introducing transliteracy. College & Research Libraries News 71(10), 532-567.
Newman, Bobbi L.  2010. Libraries and Transliteracy Slideshow. [Slideshare slides]. Retrieved from Libraries and Transliteracy Web Site:   http://librariesandtransliteracy.wordpress.com/2010/02/09/libraries-and-transliteracy-slideshow/
Thomas, Sue, Chris Joseph, Jess Laccetti, Bruce Mason, Simon Mills, Simon Perril, and Kate Pullinger. 2007.   Transliteracy: Crossing divides.  First Monday. 12(12).
Jessica Thomson is a graduate student at Dominican University's Graduate School of Library and Information Science, graduating in May 2011.  She is also the Metadata Assistant with the Digital Collections Department at Northwestern University Library.