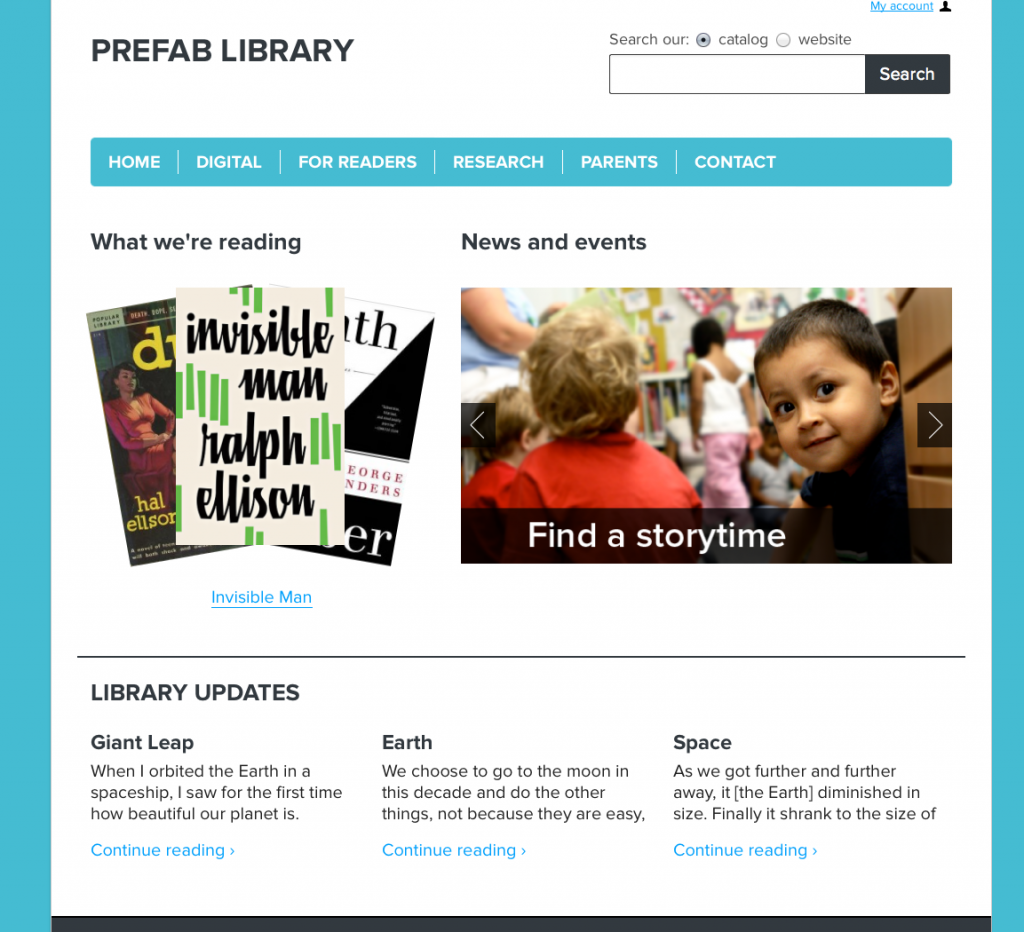 Are you struggling with an unfriendly or dated library Website? Not have the staff or big budget to do a lengthy overhaul? Look no further than PREFAB. Do not miss this incredible offering from Aaron Schmidt and Amanada Etches, aka INFLUX:
PREFAB
THE LIBRARY WEBSITE SERVICE
Prefab is a ready-to-launch website designed for libraries.
Based on years of library user research, our template gives you everything you need to create a fantastic library website.
With Prefab, you won't even need to worry about hosting.
We've designed an amazing library website so you don't have to.
THIS IS PREFAB and it is really great
WORKS ON ALL DEVICES
Your Prefab site will look great at any size: mobile, tablet, or desktop.
PERSONALIZE YOUR PREFAB
Six color options
Easily integrate your contact, location, and ILS details
Use your library logo
Upload your own CSS
Take a look at the demo: http://helloprefab.com
Take a look at the links above for the demo and more information. I am very impressed with this service offered by folks who truly understand libraries and user research. AND they get usability and UX design like no others. Other features include: Hosting, Domain setup help, Backend training, Events calendar, Logo & identity development, Custom color palette and IA & content work.
Note from Michael: TTW is not a clearinghouse for vendor ads and will never have ads or any sort of monetization. I wholeheartedly believe in the work of INFLUX and also recognize a service such as this can fill a need of many libraries.