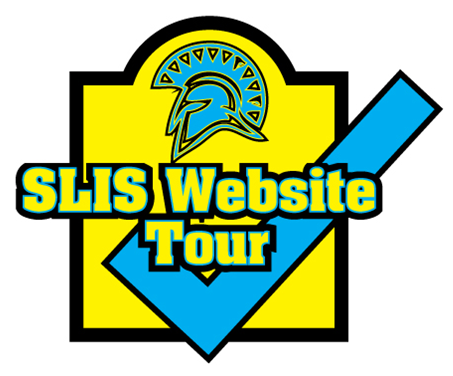 SLISConnect, SJSU's School of Library & Information Science student and alumni group, is excited to announce the launch of 23 Things for SLIS Students & Alumni: Essentials Skills for Professional Success. This Learning 2.0 program will offer 23 weekly modules (one module per week) to introduce specific online technologies that are proven and recommended by SLIS students and alumni for academic and professional success. Created by SLIS students and alumni for SLIS students and alumni, this unique program, in addition to exploring valuable online tools, creates and fosters connections among a community of professionals committed to lifelong and collaborative learning. With three target audience groups, 23 Things will be broken down into 3 segments: New LIS Students, Professional Development and Presentations (focused on current students), and the New LIS Professional. Each segment will entail seven to eight modules that will include exercises to demonstrate learning and digital badges will be awarded to those who demonstrate module completion. The program has already attracted over 30 student and alumni volunteers who will participate as site administrators, module builders, module reviewers,  module correspondents, and bloggers.
SLISConnect hosted a Kick Off Session on July 10th where participants were able to learn more about the program, how they can participate, offer ideas for upcoming modules, and participate a Q&A session. Suggestions poured in for the program include having live sessions where module participants can share how they used the technologies and resources presented and expanding the asynchronous module format into a more engaging and collaborative learning experience. Additional ideas were also presented to include modules for MARA students, mobile technologies, dealing with diversity issues, and more. One participant even asked "Why 23 Things?". Project Manager Elaine Hall responded that the program was an adoption of the original 23 Things program developed by Helene Blowers but further emphasized with that with evident enthusiasm of this program and the suggestions already submitted, there is convicting evidence that the program will expand well beyond 23 things.
Note from Michael: I am thrilled to see our students run with this idea. The image above is one of the badges participants receive for completing a module. Watch the Kick Off Session video for more about this program.