[I have posted on the new (draft) Information Literacy Framework from ACRL here, and you can also read the thoughts of others here.]
As we approach the upcoming ALA Annual Conference in Las Vegas (in June) where our task force will unveil a more complete draft, I wanted to offer some thoughts on how this Framework connects to undergrads with a special nod toward my community college colleagues. (I do not speak for the Task Force in this post.)
As the Task Force has acknowledged, we are basing our work on the groundbreaking work of Lori Townsend, Korey Burnetti, and Amy R. Hofer who almost single-handedly have pushed our profession into a new way of thinking about information literacy (see Townsend, L., Brunetti, K., & Hofer, A. R. (2011). Threshold Concepts and Information Literacy. Portal: Libraries and the Academy, 11, 3, 853-869). The new Information Literacy Framework is built around a series of threshold concept that define a line between the expert and the novice. When the novice crosses these thresholds, the novice moves toward becoming an expert.
To me, it is very important for those of us working with first-year students to understand that many of our students will not cross these thresholds in the first year. For those of us in community colleges, we must recognize that many of our students may not cross these thresholds while they are attending our institutions. They may cross these thresholds as upperclassman after they transfer or maybe after they have entered the workforce. However, this does not mean that these thresholds do not apply to us or are not useful to those of us working with first and second-year students. It is our job to assess where our students are in reaching these thresholds and then to find ways in our curriculum to increase their ability to move forward.
I have heard from several community college librarians who are concerned that the new Framework does not connect to our career programs (vocational certificates). While I understand the concern, I do not agree, and I wanted to offer my perspective (not speaking for the Task Force).
To take an example, the most common concern is that the threshold concept "Scholarship is a Conversation" does not connect to these career programs. I would argue that there many areas of discourse around the careers/professions offered by community colleges. These areas look much like scholarly discourse in many ways. They deal with theory, ethics, technology, and general approaches to what counts as knowledge within the respective professions. Professions as wide ranging as welding (yes, there are welding journals), nursing, automotive, massage therapy, polysomnography, respiratory therapy, and others have professional literatures where ideas are exchanged, new approaches are developed, and old approaches are invalidated. All areas of professional study have a level of discourse–a conversation–that makes meaning for the profession. The threshold concept "Scholarship is a Conversation" refers to the scholarship around traditional academic disciplines as well as the scholarship around all career programs.
I think all of the thresholds in the new Framework can be equally applied to career programs. Each vocational program has a living literature, professional ethics, and core theories upon which the profession rests. It is up to those of us who work to build information literacy skills within career students to adapt these concepts to meet their programmatic needs.
Additionally, I have heard from some librarians that the new Framework is not applicable to one-shot sessions. I would argue that one-shot sessions work to build underlying (often searching) skills in students. It doesn't really matter whether we are using the existing IL standards or the new Framework, the one-shot session is a very small piece of the larger information literacy picture. Even under the existing standards,  I do not recall anyone thinking that a student would be "information literate" after a one-shot session. I am excited about the Task Force's work because the new Framework is an attempt to define information literacy with greater depth beyond the information-literacy-as-searching definition which often underlies much of the teaching we do in one-shot sessions. Information literacy is more than searching.
The new Framework is an opportunity to offer a definition of information literacy with more depth and meaning to the communities we serve. Once the new Framework is completed and approved by the ACRL board, our work is not done. As a profession, we have the opportunity to define a research agenda around the new Framework. I would be interested to read research into the following:
1. Are there other threshold concepts not included in this Framework?
2. How well do the proposed threshold concepts hold up when tested in the field?
3. What are the steps that faculty members and librarians must take to move new students toward these thresholds?
4. Do students tend to cross these thresholds at different times?
5. How do we adapt professional and/or disciplinary IL standards into new Frameworks based on threshold concepts?
As librarians, our "discipline" works between traditional disciplines/career fields. But, we should recognize that our discipline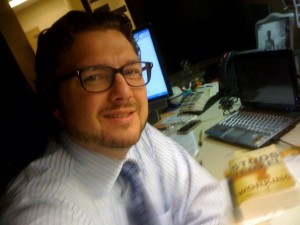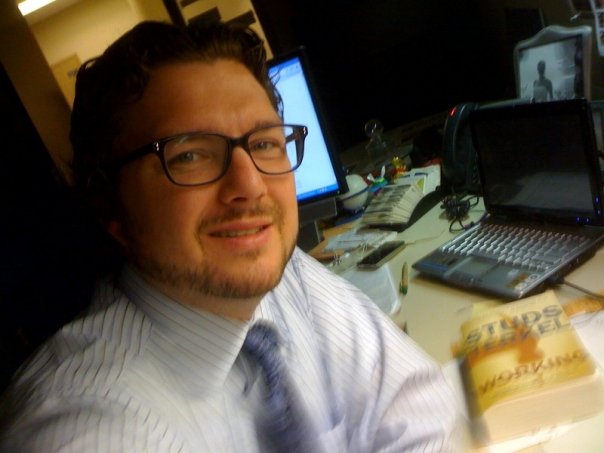 still needs a research agenda that builds theory and makes our profession more effective. To me, information literacy is at the core of what we do and our research agenda should be built upon it. The new Framework presents a chance to move our research forward.
————————–
Troy A. Swanson is Department Chair and Teaching & Learning Librarian at Moraine Valley Community College. He is the author of the book,Managing Social Media in Libraries. You can follow him on Twitter at @t_swanson.