Since Heather Jagman and I co-edited our book Not Just Where to Click: Teaching Students How to Thing About Information, I have enjoyed several email exchanges with librarians around the country focusing on topics of the book. The larger theme of these conversations center on the larger concepts around information literacy beyond the mechanics of searching. It seems that our profession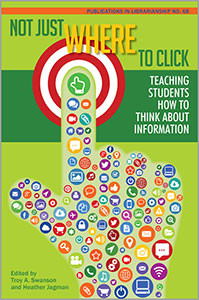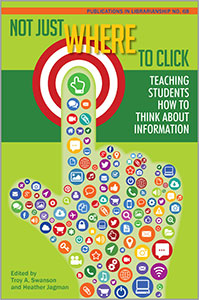 has long recognized that information literacy is more than using a library, and it is more than just searching Google. But, we are just now entering a time of broader discussion about the dispositions, modes of thinking, and levels of understanding that underlie information literacy.
During my conversations, several other books kept coming up as suggestions for further reading. I thought it might be fun to list out a few of these. I am sure that there are many titles out there, so feel free to add to this list in the comments below. I find these useful as starting points for many librarians (especially newer librarians) who may not have explored ideas of authority, credibility, epistemology, constructivism, and many related topics.  Most these are are written for popular audiences so they move faster and are enjoyable. (I have several as audio books.) There are scholarly treatises out there, but these books do the job.
True Enough: Learning to LIve in a Post-Fact Society by Farhad Manjoo
Incognito: The Secret Lives of the Brain by David Eagleman
The Believing Brain: From Ghosts and Gods to Politics and Conspiracy — How We Construct Beliefs and Reinforce Them as Truths by Michael Shermer
Second-Hand Knowledge: An Inquiry into Cognitive Authority by Patrick Wilson
Thinking Fast and Slow by Daniel Kahneman
Too Big to Know: Rethinking Knowledge Now that the Facts Aren't the Facts, Experts are Everywhere, and the Smartest Person in the Room is the Room by David Weinberger
The Demon Haunted World: Science as a Candle in the Dark by Carl Sagan
The Emotional Life of Your Brain by Richard J. Davidson
The Information: A History, A Theory, a Flood by James Gleick
————————————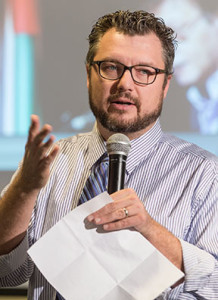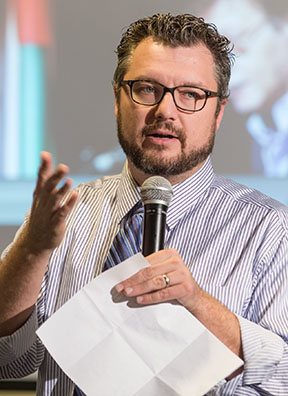 Troy A. Swanson is Department Chair and Teaching & Learning Librarian at Moraine Valley Community College. He is the co-editor of the recent book from ACRL, Not Just Where to Click: Teaching Students How to Think About Information. You can follow him on Twitter at @t_swanson.