As a student in Dr. Michael Stephen's Hyperlinked Libraries course at San Jose State University, Beth Harper wrote six reflection blog assignment posts over the course of the semester.  Each of those posts has been published on Tame the Web and can each be read here:
Where we live – Part 1 | Part 2 | Part 3 | Part 4 | Part 5 | Part 6
* * * * *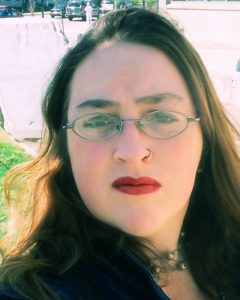 Beth Harper is a public services paralibrarian living in historic central Denver and working in the western foothills under the shadow of the Front Range, and an MLIS student at San Jose State University. As Elizabeth Biehl, she writes on SF/F literature and community, art and culture, and occasionally librarianship at www.edgeofcenter.com.