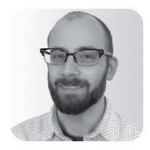 What do social media analytics tell us about fake news? How can these analytics help libraries and librarians? What is the Social Media Command Center? These are a few questions explored in my interview with Nathan Carpenter who is Director of Convergent Media for the School of Communication at Illinois State University.
This interview is available at: Circulating Ideas episode 123: Nathan Carpenter.
This interview is part of a series I am doing on fake news & information literacy. My previous interviews can be found here:
————————–
Troy A. Swanson is Department Chair and Teaching & Learning Librarian at Moraine Valley Community College. He is the co-editor of the recent book from ACRL, Not Just Where to Click: Teaching Students How to Think About Information. You can follow him on Twitter at @t_swanson.