A Listening to Student Voices post by SJSU School of Information student Rosa Conrad.
As we began the month of March, I wonder now if any person in the U.S. realized how quickly the Covid-19 would be impacting our lives within such short time. It hasn't been just health care workers and doctors, food chains, elementary schools, public and academic libraries, universities, and small business owners who have felt the impact this Corona Virus. Many stood in line to grab necessities and loaded shopping carts with massive amounts of toilet paper, paper towels, and water.
The next wave hit us and many of us are home doing our work and having meetings virtually. Parents now have their children home and are having to manage their work but are also having to take on the role as educators for their children. Many are trying to maintain a semblance of normalcy for kids and for those of us who don't have kids at home we may be looking for activities to keep ourselves busy. This week I cleaned out my garage, a chore that I have kept ignoring but now have done in order to keep myself busy.
During my cleaning I had my phone with me (well my phone is usually within grabbing distance to check emails and other things) and I was using it to listen to some of my favorite tunes. During one of my phone checks I decided to check my social media and I started seeing different links to museums that you could visit virtually.
After listening to the lecture this week and reading the articles, I realized how appropriate the lecture and readings were to this moment in our time. I recalled the social media posts that people shared which connected us to places around the world and thought this is how our phones are connecting us virtually. There has been countless links to websites to online learning sites for kids and adults alike. Below are some links to articles, social media sites, and resources that came up on my social media platforms from posts shared by family and friends:
New York City Library free online resources
Getty Virtual Library access to 200+ books
Free Audio books for kids from Audible 
Link to Museums to visit virtually and a list of live streaming from different Zoos and Aquariums
Article from the Los Angeles Times with a local list of live web cams zoos and aquariums
Twitter link to celebrity Josh Gad from Frozen (Olaf) is reading children's books throughout the Corona Virus quarantine
If we were using our phones before to keep us connected and access resources and information during this time we are probably doubling our use.
For our student populations the use of their phones became highly important as we transitioned to virtual classes on our campus. Deloitte (2016) states, "More than any other group, younger people expect to be able to use their mobiles to manage their lives". This was essential during this transition. Information was posted on social platforms and sent via emails. The schools website was and is constantly updating with information about changes on campus and any updates about Covid-19.
The library was using Instagram to inform students about equipment loaning through the ITTS department, support for students for courses (e.g., Media and textbook accessibility, tech support Information, etc.) library hours (we were planning to stay opened but were directed to close), extension of due dates for items borrowed, and of course hours of librarian support and how to "chat" them for help. I reviewed the list of items in the article with 23 mobile things and thought how many of these applications I use daily or have used. Talking to other students and staff, I kept hearing that Zoom and Teams (Microsoft) would be the main methods that faculty would be meeting with their students as are the librarians on our campus. How appropriate is this topic for what the world is experiencing right now. Our phones or tablets connect us to people, exercise videos, video chats, games and learning sites. Having to practice social distancing, the accessibility to these YouTube, Social Media platforms is essential, I for one am grateful for the many different options that I can stay connected during this time of being in isolation.
Barwick, K. (2013). 23 Mobilethings exploring the potential of mobile tools for delivering library services.
Deloitte (2016). How do today's students use mobiles? [UK Study].
Pew Internet Research. (2019). Smartphone Ownership is growing rapidly around the world, but not always equally.
Stephens, M. (2015). Serving users when and where they are: Hyperlinked libraries.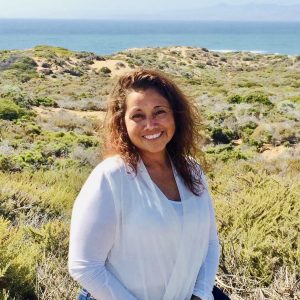 Rosa Conrad is currently a MLIS student at San Jose State University and holds a Master of Arts degree in Sociological Practice. She currently works  as an Outreach Coordinator at an Academic Library. Rosa is a Southern California resident and enjoys visiting libraries when she travels.