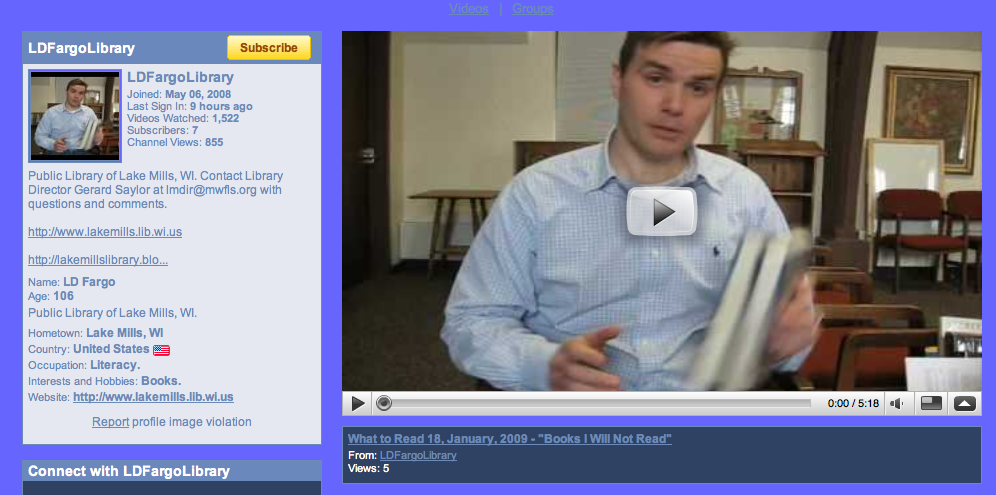 Jeff Dawson, Director of the Lester Public Library writes:
I wanted to share the 'Best of the Best' winner of the 2008 Wisconsin Library Webbie Awards: http://www.wla.lib.wi.us/mats/webbies/default.asp 

Gerard Saylor has used YouTube in a very creative and I think hilarious way – his book reviews and author interviews are excellent! I called Gerard on the phone the second I found his YouTube collection (way before the Webbies) and he is a fine example of a young library director keeping things interesting, not only for his patrons, but perhaps even more important – for himself!
Here is the link:http://www.youtube.com/user/LDFargoLibrary 

I love the videos where he is opening boxes as he gets them, totally unscripted, simple, genius.
Thanks Jeff – an excellent example of using a social site to extend the reach of the director with a big dose of transparency thrown in!