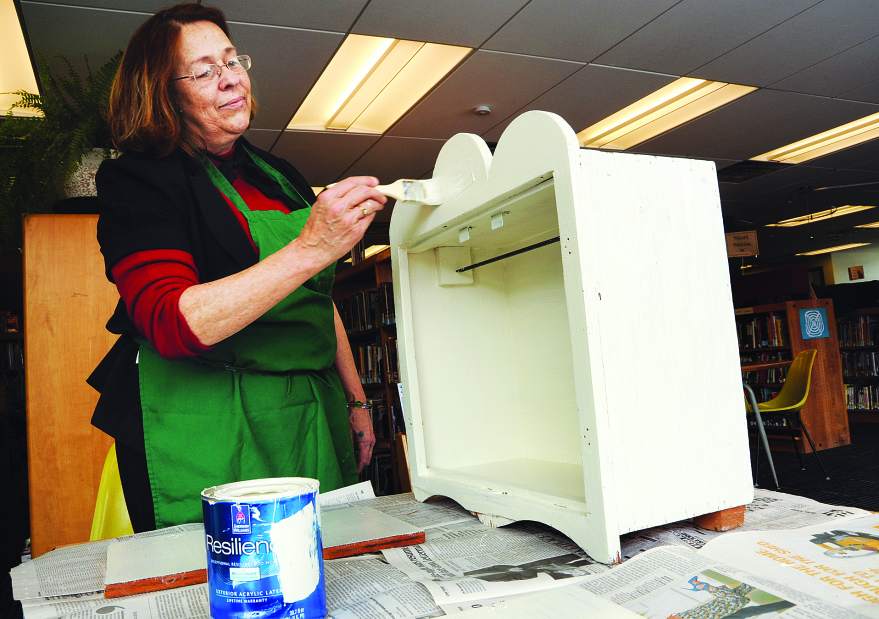 (from TribLive, Pittsburgh, PA: http://goo.gl/Tu7GM)
Monessen residents soon will be able to borrow library books – at the laundromat.

Jill Godlewski, children's director at the Monessen Public Library, is planning to place several portable libraries scattered around town. Godlewski hopes to situate the wooden dispensaries once the weather clears.

"The idea is to get books to people instead of people having to come to the library to get books," Godlewski said. "We want to make sure there are no barriers to getting a book.
My favorite part? A partnership with the local school!
Monessen school district Superintendent Linda Marcolini is planning for wood shop students at the high school to build sturdier, weather-proof units for outdoor locations like City Park.

"Mr. (David) Gilpin, our shop teacher and students will be making them," Marcolini said. "They will get done before the end of the school year… our district would do anything for our community and public library."
What an awesome take on an already awesome project.
PS: Jill Godlewski is not only a fantastic librarian, but she is also my mother in law.
-Post by Justin Hoenke, Tame the Web Contributor